MAfP: Mobile Games Workshop
1 April 2017
10:00am - 12:00pm
MaGIC (Malaysian Global Innovation & Creativity Centre) View map
Admission FREE
This event has passed
About the Event
If you have some coding experience, or completely clueless about programming, this workshop is the best chance to kickstart your new interest in developing mobile games for Android and iOS.
Each month, we will host 6-hour workshops over the weekend to get you up and running in developing cross-platform mobile games using GameSalad platform. Different topics will be offered each month, giving you the flexibility of learning at your own pace.
Our Speaker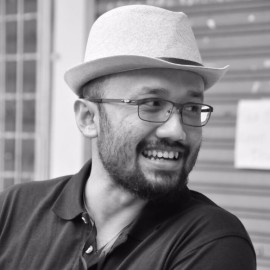 Fariz Gaskin is the CEO of Tracdisk Technogreen Sdn Bhd, Malaysia's leading expert in Android and iOS, the company responsible for the creation of Malaysia's own Game Jam; a mobile games development hackathon for school students. A master trainer for INTAN, MCMC and MDeC, Fariz has extensive experience in the development of Oil & Gas computing systems for titans such as British Petroleum (BP) in Iraq and Petronas in Malaysia. Recently appointed resident columnist for Utusan Malaysia, Fariz shares free source codes with Malaysian readers every Tuesday.