Course
MAfP: Building High Performing Team
About the Event
To achieve extraordinary results, effective teamwork is crucial. Teams that are effective are those who are enjoying their work and work together to a common goal. They did not become effective because there is no conflict among them, but they know how to manage the conflict and able to resolve the differences. They are efficient because tasks are being assigned in a way that takes into consideration the members capabilities and interests.
This module provides the foundation of psychology of an effective team. It provides a framework to grasp the dynamics of how their actions are affecting others every day and how you can harness make small modifications that will transform teamwork, interpersonal communications, leadership and organisational effectiveness.
Our Speaker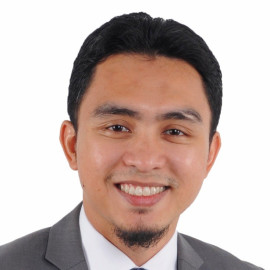 Johan Irwan Bin Kamarozaman is a certified Directive Communication™ Trainer. He is the current Vice-President of Education of Malaysian Association of Professional Speakers and a Professional Member of American Institute of Business Psychology (AIOBP). He has deep passion in helping people to improve their competencies and skills in leadership and communication. Starting his career as an engineer, he further explores his career in marketing and business development before becoming a professional trainer.